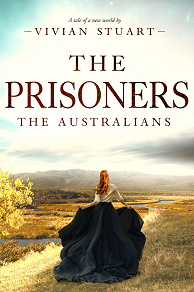 Isbn:
978-99-7964-227-5
Publisher:
Jentas IS
Category:
Novels
Accessible since:
May 2022
---
The Prisoners: The Australians 2
The second book in the dramatic and intriguing story about the colonisation of Australia: a country built on blood, passion, and dreams.
Life in the new colony of Australia is tough — tough for those who are free and even tougher for the prisoners. Many succumb to disease and starvation. Many try to escape, but only few succeed, and those who fail are brutally punished.
Yet some, including Jenny Taggart, are determined to make this savage land their own. She is betrayed in friendship and in love, but she never parts with her vision: a future as a free woman.
Rebels and outcasts, they fled halfway across the earth to settle the harsh Australian wastelands. Decades later — ennobled by love and strengthened by tragedy — they had transformed a wilderness into a fertile land. And themselves into The Australians.

Vivian Stuart was a British writer and during her writing career she had more than 70 books published in Australia, USA and the UK.
Born in Berkshire in England, she spent most of her youth in Burma and India, and later lived in Hungary and Australia. At the age of thirty-five she began to write romantic fiction but soon devoted her attention to military and historical novels.
The Australians series was her most ambitious venture. Originally envisaged as a series of six books, it was extended to many more by popular demand.

"I read the entire series and loved every book. It has become my favourite series of all time. I would like to read it again but I have given the series to an elderly lady who loves to read. Hopefully someday I will again have the opportunity to re-read this" ? Goodreads reviewer
"This is historical fiction at its best, a sweeping saga of the settlement of a wild land we now know as Australia. Jenny Taggart is my favourite kind of heroine - resourceful, intelligent, strong, unflinchingly moral in the midst of a den of thieves, compassionate to a fault, and brave" ? Goodreads reviewer
"This is my favourite book series. I've read it about 20 times. If you like Australian Convict history you'll love this" ? Goodreads reviewer
---