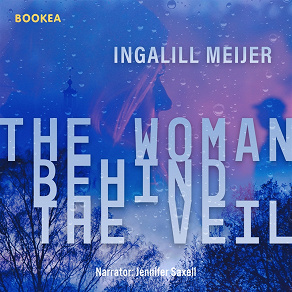 Isbn:
978-91-8928-160-8
Publisher:
Bookea
Category:
Crime & Mystery
Accessible since:
November 2020
Narrator:
Jennifer Saxell
Length: 5 hours 2 minutes
---
The woman behind the veil
The 1990's were a turbulent decade in Sweden - the country had barely recovered from the shockwaves of the still unsolved Palme murder when the economic crisis hit with full force. Medical secretary Linnéa Falk is married to the renowned criminal lawyer Jonas Falk. During one of her walks to Millesgården she discovers the body of a dead girl in the bushes.

This discovery is the prelude to a murder case, the consequences of which will greatly affect the life of Linnéa and her family. The investigation is led by Chief Inspector Gunnar Hall who, together with his colleague Brink, attempts to unravel a tangle of betrayal and lies.

The Woman Behind the Veil is an exciting crime novel set against the backdrops of Lidingö, Stockholm and New York in the 1990's.
Listen to sample
---